PERC in a nutshell
The Parent Education Resource Center (PERC) is an organization founded by the PTA in association with Alpine School District and the City of Orem. The purposes of PERC are to help: improve parenting skills, improve parental involvement in their child's education, and support parents as their children grow.
These services are for all adults
, no matter where you live,
even if you are not part of a school district.
Any adult is welcome to come and make use of our services. Teenagers are also welcome to make use of our services, as long as they have permission and signatures from their parents.
In an effort to fulfill the purposes of PERC, we have many items available to parents, educators, and families.
PERC has a collection of over 10,000 items including
books

educational games

DVDs/video tapes

CDs/audio tapes

CD-Roms
This collection is also available to teachers, pre-schools, and similar organizations. As well, mini-presentations are available for PTAs, church groups, and civic groups.
For a list of upcoming closure dates and holidays, please check out our blog.
Winter Hours (Sep - May)
Monday: 10am - 4pm
Tuesday: 10am - 6pm
Wednesday: 10am - 4pm
Saturday: 11am - 2pm
Summer Hours (June - Aug)
Tuesday: 9:30am - 6pm
Wednesday: 1pm - 4pm
We are located in the basement of the Orem Library, on the Northeast. After going down the stairs, turn left and go down the hall to the signs for PERC.
See address and map below for directions to the Orem Library.

58 N State Street Orem, UT 84057

View Larger Map
The PERC blog has several purposes and uses.

First, it highlights different PERC items periodically. The featured materials show items that are new, or may not be as familiar to you.

It also tells about our teen game program that we do each summer. The games are listed that we played, so if your teen really enjoyed a particular game, you can find out the name of it, and check it out!

On the blog you will also find a posting of PERC closures coming up. We close on major holidays, and also Alpine School District breaks. From the blog site, click on "Contact Us & Hours" to see specific days and dates closed.

Check it out to see other items of interest and information.

The blog is the perfect place to leave comments and see what other PERC users have to say about our stuff
Items are arranged by subject for easy browsing. Included subjects are:
Motor Skills
Sensory
Puzzles
Colors\Shapes
Phonics
Science
Geography
Math
Thinking & Reasoning
Spanish
Sign Language
CD-rom computer games
Flannel board stories
Co-operative Games
Social Studies
Art and Music
Beginning Language
Language
Health
Drug Prevention
Time
Money
The Parent Education Resource Center is a service provided by Region 9 PTA, Alpine School District, and the city of Orem to Patrons of this area. PERC follows the closure schedules of the city of Orem and the Alpine School District. Staffed by volunteers and funded throughs HUD's Community Development Block Grants and Alpine School District, PERC is a free service to members of this extended community.
PERC materials are shelved by skill or topic and not by age or grade level. Materials are available for check out without a charge for a period of one week with a renewal period of one additional week. Patrons may check out a total of six (6) items, but not more than two (2) movies (VHS or DVD), two (2) CD-ROMS, or four (4) audio tapes among the six. Late fines are $0.10 per day for everything except movies and CD-ROMs which have a late fine of $0.50 per day.
Children who accompany their parents to PERC are not allowed in the stacks (shelves) but are invited to play at the table with the toys provided there.
Patrons who come after hours may use the book drop down the hall past PERC door or the upstairs book drop for the main library. Please return items with their rubber bands on them and in a plastic bag to keep them together. Items which are too large for the book drops may be left at the main library desk.
Because this is a free service, we encourage you to take good care of the materials so that they may be used by others. In order to get the most benefit from the games, play with your children, helping them build their skills and learn the concepts. That will also provide supervision to prevent damage to or loss of game pieces. The fine for lost pieces is $1.50 or the replacement cost for each piece; the fine for lost or ruined games is the cost plus a $5.00 processing fee
Although PERC volunteers do their best to be accurate in counting parts of the games and materials, if you open a game and something is missing, please call us immediately at (801) 229-7390 so that we may check for it on the shelves.
Most of the work done in PERC is by volunteers. Many of the volunteers give 3 hours a week to help check patrons and materials in and out. At least a year commitment is requested to serve in this role. Also, from time to time, volunteers could be used to help with special projects on a one time basis. As our patron base grows, we hope to be open during more times, so volunteers would be needed. Leave your name and number at PERC and ask Margy (the director) to give you a call if interested in this rewarding opportunity.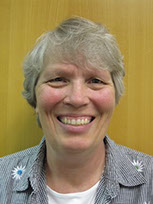 Margy has raised her 7 children with the help of PERC. She started volunteering in 1995, and enjoyed her association with the previous director, Myrna Harbaugh. She began a closer association with Myrna as the assistant director in 2009, and fulfilled that until Myrna's death in 2011. PERC provides many resources that she still uses with her family.